The 'Your Website' tab in your iSeekplant profile is where you can access your business website built by us.
Aside from the iSeekplant marketplace, we also build and manage high performance, industry-specific websites. Our in-built CMS management system is linked inside your profile, allowing you to access the back-end of your website, with the ability to update content, images and view website attribution data.


If you don't already have a website with us, there will be a 🔒 icon located in your profile next to 'Your Website'. If you click on this icon, it will send a notification through to your account manager, who will contact you to discuss our website options with you.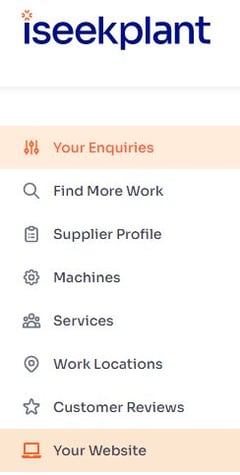 If you've clicked this by accident then don't stress! Our account managers are there to help give you more information that can help your business, whether you choose to get a website or not is completely up to you.

If you have a website with us and want to learn more about how to use the CMS system, click here to download our CMS training document.