'Find More Work' is a tab in your profile that lets you actively search through job leads that have been posted recently on iSeekplant.
'Find More Work' is a prospecting tool that premium members can use to look for job leads outside of the machines and service area listed in their account.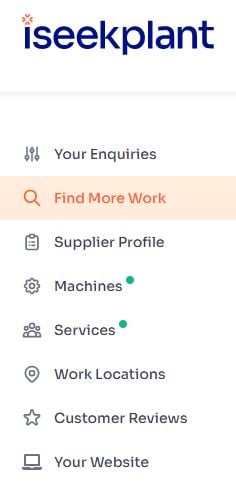 If you see a job lead you want to quote on, you can reach out to the searcher by selecting 'Contact Details'.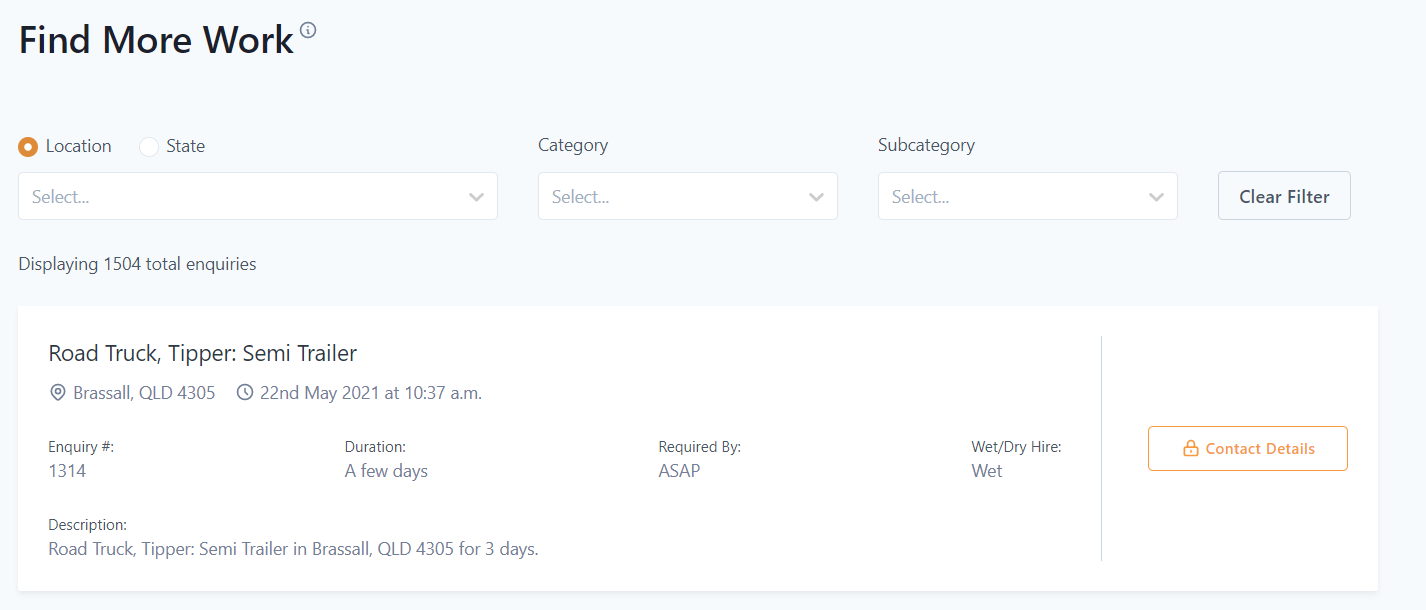 Please note, that some jobs you request to quote on may already be filled, or the searcher has withdrawn their contact information. If this happens, our Customer Success Team will email you with an update.

Why use Find More Work?

Using the 'Find More Work' tab is just another way to make iSeekplant work for you. Whether we connect you with a tender, a job requiring immediate filling or the possibility of long term contracts, the 'Find More Work' tab is the best way to find jobs on your terms.